What's Europe's next move? The world is watching what some hope is our collapse
Original Article Post Date:
Sun, 06/03/2016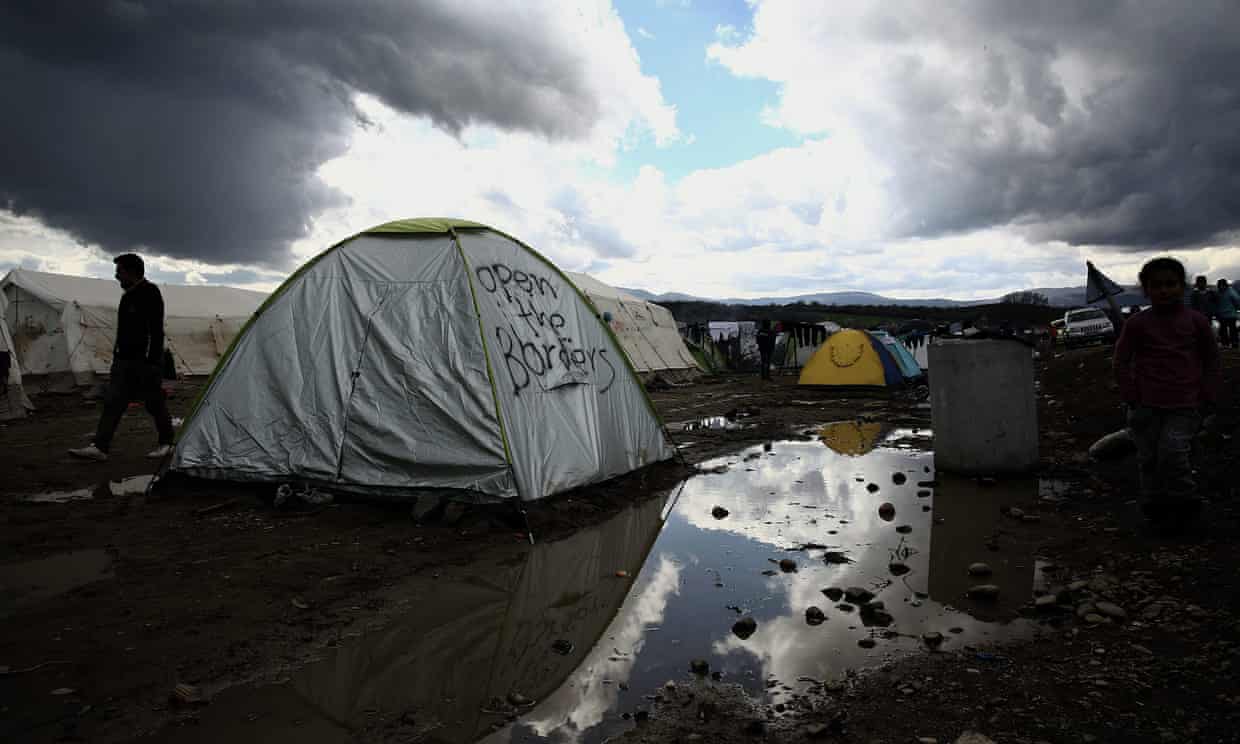 Rachida Dati, theguardian
At a time when the challenges for Europe are multiplying daily, never has politics been so disconnected from reality. Europe tries to lock itself down and EU member countries are at loggerheads over migrants. The reintroduction of borders, announced by many countries, is doomed to fail for lack of resources. Worse, it tramples on the very principle of solidarity. Europe is on the verge of collapse, yet we can't even see what's happening.
Some – populists and pessimists alike – are hoping all this means the EU is finished. On the contrary, it is only because of what remains of the EU that the situation is not a complete tragedy. Even if incomplete, we have external border controls and a monitoring system in the Mediterranean, albeit an imperfect one. We have set up returns and relocations, and we have set up humanitarian aid flows to NGOs taking care of migrants. In a new departure, there will even be emergency humanitarian aid for member states that need it.
The lack of European unity and of a genuine diplomacy does not prevent us from agreeing on one point: we have no chance of tackling the migration crisis if we fail to solve the Syrian crisis or restore stability to Europe's backyard.
There is one key player which could help Europe to control the flow of migrants: Turkey – a country with whom the EU has had a long and ambiguous relationship. But neglecting our relationship with Turkey, creating a smokescreen around our real intentions, blowing hot and cold on Ankara's European future, promising the moon and then retracting it: this duplicitous attitude has created the situation we have today, and we are now paying the highest price for it.
For a few weeks, however, everyone seems to agree strengthening our relations with Turkey is necessary to face three big challenges. The first is the fight against terrorism. Turkey, a bridge between the European Union and the Asian continent, is an almost systematic crossing point for EU citizens who join the war zones in Syria and Iraq. It is also through Turkey that foreign fighters go when returning to Europe.
Better cooperation with Turkey to strengthen border controls and to exchange information is therefore crucial. The second challenge relates to the migration crisis. Since the European commitment – on 29 November – to pay €3bn to Turkey to host migrants on its territory, no concrete action has been taken. And as usual, concrete and crucial decisions were postponed to the next EU-Turkey summit on 7 March. Why? Are we to wait, again?
Besides Turkey starting its plan to maintain migrants on its territory, it is urgent to make real progress on readmission agreements. Without these two prerequisites, migration pressure in Greece will explode. Efforts must be clearly mutual. Turkey must fulfil its commitments to the EU to reduce the flow of people. And Europe must be consistent, because to date, we do not recognise Turkey as a safe country. So why are we asking Turkey to host migrants and take back those we cannot keep on our soil because they are not eligible for asylum?
The third challenge is to find a solution to the war in Syria. The security and migration challenges are intimately linked to this five-year long conflict. Millions of Syrian refugees are now on the road to exile, and most of them are at the gates of Turkey. We absolutely must reconcile the two giants of this region, Russia and Turkey, to prevent another war in addition to the conflict in Syria. We too must reconcile with Russia, which has taken advantage of our procrastination to become a key actor in this crisis.
In a world where crises reinforce one another, we cannot seriously consider dealing with one of these challenges without embracing the others. The first step is the establishment of a clear and honest dialogue with Turkey, Russia, Syria, Iraq and regional powerhouses. And whatever we think of Bashar al-Assad, he is in the same position as Slobodan Milosevic was before him. Peace, as the current truce shows, also relies on him. This does not mean that he will not be accountable for his actions.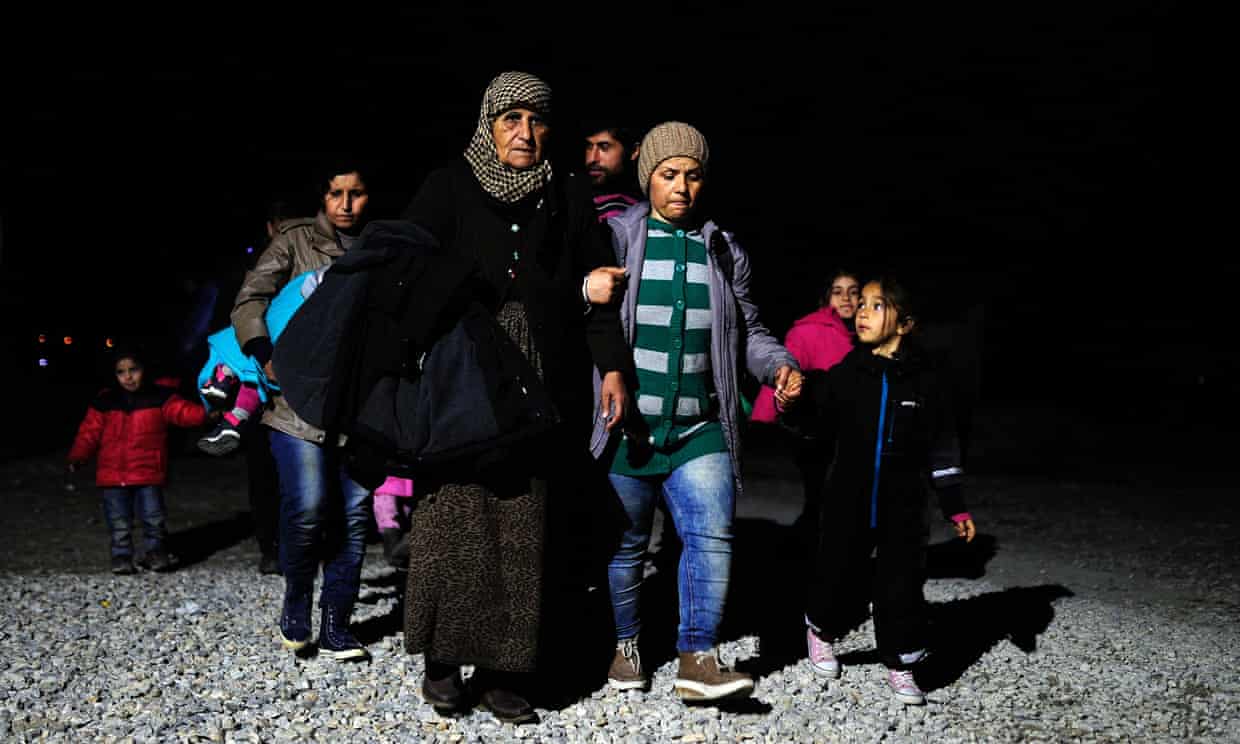 The EU-Turkey summit must be about courage and the responsibility of stateswomen and statesmen. Unerring political determination will be necessary to secure Turkish commitment and clarity, and to elicit from Europe a more truthful language towards Turkey.
In this unprecedented, inhuman and degrading crisis for both Europe and Turkey, the world is watching us and we watch helplessly, a moral and institutional sinking. Are we only capable of being outraged when tragic pictures appear in the press? Are we only capable of signing petitions? Are we only capable of minimal undertakings to salve our consciences? We have the democratic and material means to act.
Are we going to wait for another terror attack on our soil to cooperate and share our tools to fight against radicalisation? Are we going to wait for a xenophobic kindling, like in Germany, to make operational a migration policy worthy of our values? Is politics only on-the-spot reactions mirroring opinion polls, where decisions rest on the whim of popular decisions? I do not think so, or at least this is not my conception either of politics or of Europe's grandeur.
www.theguardian.com/commentisfree/2016/mar/06/europe-collapse-syria-migration-terrorism-turkey